Share: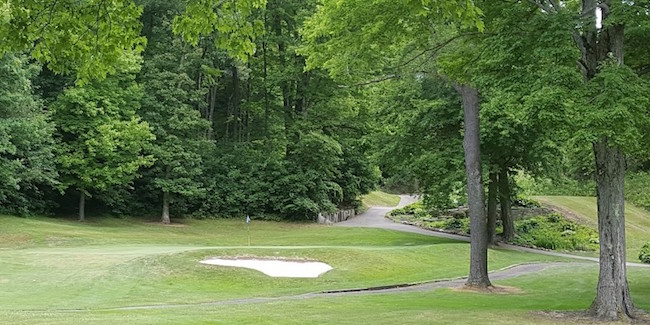 Sugar Bush Golf Club Review
A Great Morning of Golf
By David Glasier
Every once in a while, a plan works exactly as envisioned.

That happened when assistant sports editor Guy Cipriano and yours truly made plans for a day trip that combined a round at Sugar Bush Golf Club with a visit to Eastwood Field in Niles to watch the Mahoning Valley Scrappers play the State College (Pa.) Spikes.

The golf was my idea.

Sugar Bush, in Portage County about eight miles south of Rt. 422 of State Route 88, is one of my favorite courses in Northeast Ohio. Tough and scenic, there isn't a hole I don't like on the Harold Paddock Sr. design that opened in 1965.

Guy joined The News-Herald in February after spending a number of years at the Centre Daily Times in State College. While there, his beats included the Spikes and the Penn State Nittany Lions. An enthusiastic golfer with a solid game, he was intrigued by my description of Sugar Bush and some of the holes that have made it a favorite of area golfers.

I made it a point not to over-sell the par-72 layout owned from the Kovac family. However, I did advise Guy to bring his "A' game and prepare to make a return visit to Sugar Bush in short order.

Allowing for a 50-minute drive from our meeting point at Classic Park in Eastlake, a 7:30 a.m. tee time to give us plenty of room for a leisurely round. We needed to be finished in time for me to be at Eastwood Field by noon or so to begin an interview with Scrappers manager Ted Kubiak.

It took us 45 minutes to get there, going I-271 south to Rt. 422 East to Mumford Rd. to S.R. 88. We got to the pro shop at 7:20 a.m. and were on the first tee by 7:25. Turned out we would be the "dew-busters,' or the first players on the course that day.

Guy and I both prefer to walk. He carried. I used a pull cart. At my request, we played the white tees. From there, the course measures just under 6,200 yards at a par of 72..

As indicated earlier, I think every hole at Sugar Bush has its merits.

The par-5, 476-yard first hole offers opportunities for scoring but demands a drive that is accurate and long enough to give you a bona fide shot of clearing the water hazard that comes into play on the second shot.

Length and accuracy are required, too, on the par-4, 416-yard third and par-4, 430-yard seventh holes. The latter hole is particularly demanding with a creek guarding a narrow opening to the green.

Walk away with pars on the par-5, 503 -yard eighth and par-4, 428-yard ninth holes, and you should be pleased.

The back nine is 450 yards shorter than the front but, for my money, is just as if not more demanding than the front.

As short par-4s go, they don't come much more challenging than the par-4, 324-yard 13th at Sugar Bush. From the white tees, you need to place a 170-yard tee shot in the center or center-left of a fairway that doglegs sharply left and up a steep hill to a green with a back-to-front slope.

The par-4, 290-yard 16th is one of the best driving holes in the area. You can bust one, but the margins for error left and right are small. On the day we played, Guy smacked a bullet up the gut and left himself just a flip wedge that gave him a good birdie chance.

Although the par-5, 486-yard 17th hole is neither tricky nor difficult, be advised a too robust approach shot may well disappear into a row of 7-foot-high hedges framing the back of the green.

The finishing hole is a par-4, 347-yard beauty with an elevated tee, hourglass fairway and devilish bunker in the landing area for tee shots.

If you haven't ever played Sugar Bush or haven't been there recently, you need to do so ASAP.

Sugar Bush Golf Club
11186 State Rt. 88
Garrettsville, OH 44231
Par/yardages: 72; 4,627 to 6,571 yards
Greens fees: $21 to $38, 18 holes and cart
Website: www.sugarbushgolf.com
Phone: 330-527-4202


Revised: 10/08/2016 - Article Viewed 98,278 Times - View Golf Course Profile
About: David Glasier
---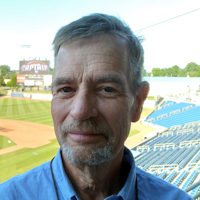 News-Herald Staff Writer David S. Glasier has been playing golf for over 50 years and writing about it for over 30. Always operating on a tight budget, Glasier is on a lifelong quest to find good courses to play at affordable prices.
---
More Articles by David Glasier